One of the most luxurious waterfront communities in Southwest Florida, Port Royal was named after the famed Jamaican pirate hideaway. When you tour Port Royal luxury homes, you'll encounter aptly named streets such as Galleon Drive, Treasure Lane, and Rum Row. You'll also be able to choose from more than 450 estate-sized homes—some of which are on the Gulf of Mexico and offer unprecedented views of the water and access to the beach.
But no Naples experience would be complete without dining out at some of the area's fantastic restaurants, filled with fresh seafood, creative sides, and delicious drinks.
Whether you're in Port Royal on vacation or ready to start looking at homes with a Port Royal real estate agent, below are four nearby eateries to put on your must-try list.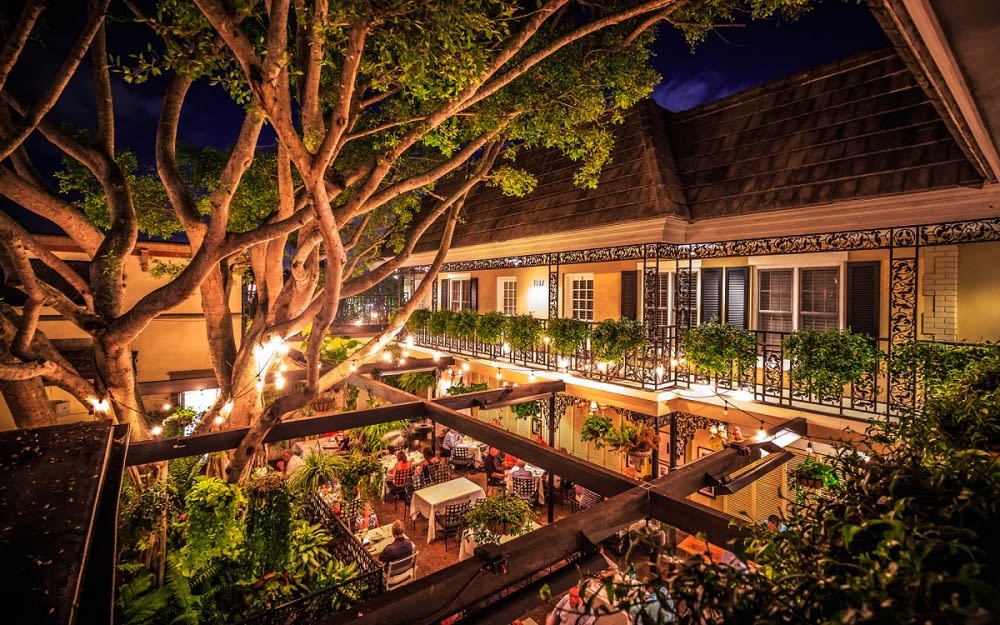 The restaurant is located on Third Street South in the center of historic Naples, just a few blocks east of Naples Pier. Third Street South is a beautiful district famous for its beach cottages, twee shops, and restaurants like Campiello, which is set in the Naples Mercantile Building and Swan Court. Diners here can choose to sit on the patio, in the Florentine dining rooms, on the terrace, or at the open bar. The vast wine list is just the beginning of what's in store for you here. The D'Amico brother restaurateurs have assembled an ensemble of menus: you can order off the lunch, dinner, early dining, specialty diet, and Italia regional lists. All these offerings are inspired by Tuscan country cooking and cooked in an open kitchen. Locals rave about Pesce items such as the snapper and lobster pasta, and you can't go wrong with any woodfired pizzas. Let your lovely surroundings and the wine set the tone for a memorable night out (and don't forget to ask after the monthly specials!).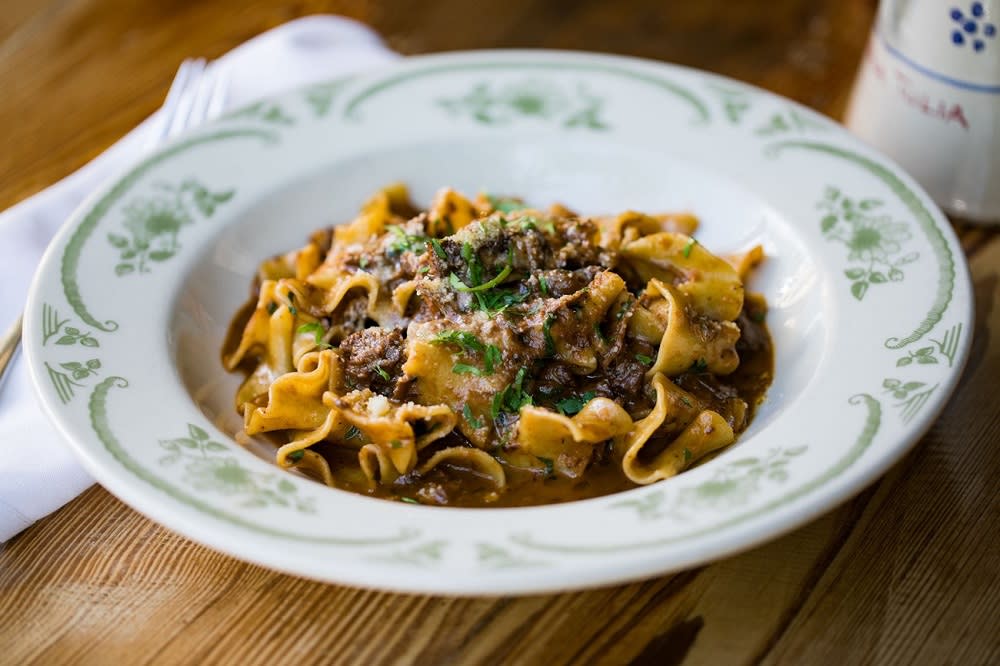 Enjoy rustic Italian cuisine in a beautiful restored Italian farmhouse at Osteria Tulia. Inspired by the head chef's upbringing, Osteria Tulia serves homemade specialties alongside regional wines for a unique and relaxing dining experience. Lunch and dinner are served daily, and you can expect to dine on wood-charred octopus, pizza, Tuscan duck ragu, paninis, and creamy burrata cheese. As with any good Italian restaurant, Osteria Tulia also has a large selection of wines, cocktails, and cordials. Enhance your dining experience with an Island Sunset (Plantation dark rum, blackberry, lemon, and almond), a bottle of wine from their extensive list, or a glass of tawny port or cognac. If you save room for dessert, locals say the sticky fig, toffee tartlet, and tiramisu are to die for.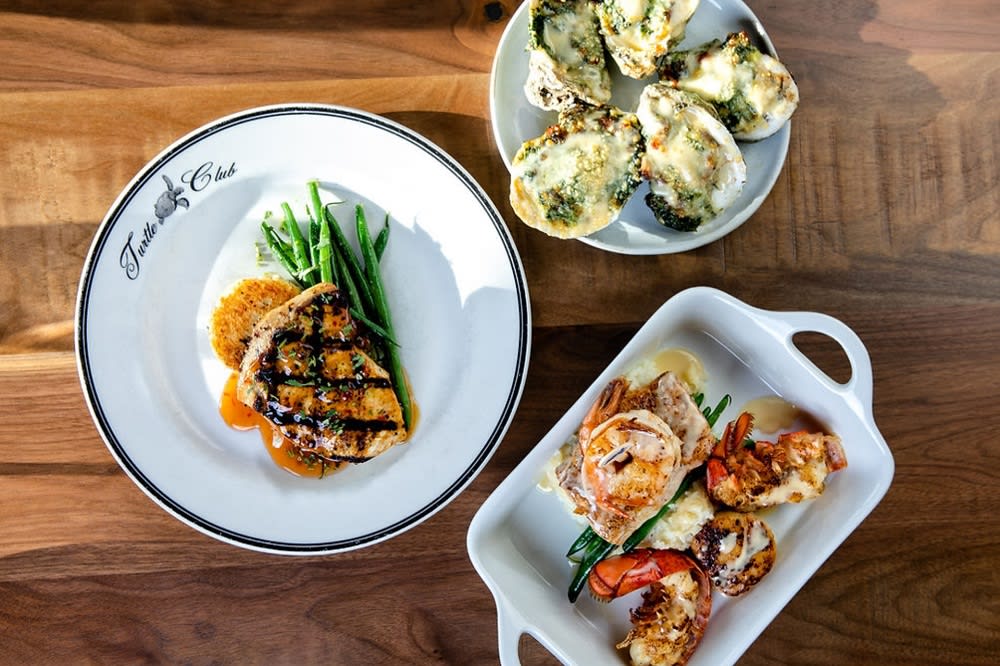 Sails is one of the newest entries into the Naples gourmet scene. It's located on trendy 5th Ave. just north of Port Royal and three blocks from the platinum sands of Naples Beach. Make a reservation at Sails and you guarantee your party a night of excellent service. Coastal cuisine at its finest is what you'll find when you arrive. The well-rounded menu takes you to France, Italy, and Greece; you'll find it's easy to be transported in the restaurant's yacht-like milieu. The culinary team uses heirloom ingredients from local farmers in its salads and handmade pasta.
Meanwhile, you can watch the chefs cook Kobe beef delicacies and signature seafood towers on the custom woodburning grill. On Sundays, the brunch menu beckons with unlimited mimosas, house-made kombucha, and seafood snacks like crab & avocado. And for special occasions, book the private dining room, where up to ten people can sit in the friendly confines of a wine cave. Ingredients are sourced locally and daily, except for Wagyu beef imported from Australia.

A Venetian-inspired restaurant with a focus on seafood, Sea Salt is a fan favorite located in historic Downtown Naples. Open for both lunch and dinner, Sea Salt serves lunch classics like mahi-mahi sandwiches and fish and chips that are perfectly paired with a Yuengling or Summer in Naples cocktail. The dinner menu, available from 4-9 p.m. daily, consists of salmon poke, potato gnocchi, swordfish Milanese, and boneless Wagyu short ribs. Pair dinner selections with a bottle of wine from Sea Salt's curated list, or choose a signature cocktail. Celebrate closing on your new Port Royal luxury home with their 4-course dinner for two. You'll experience a first course of blue crab bisque followed by house-made spaghetti alla Chitarra and pan-roasted branzino filet and topped off with a deconstructed cheesecake.
Whether you currently live in Port Royal, plan to visit for a long weekend, or you're in town to begin viewing Port Royal real estate, these fantastic restaurants will energize your love for living near the gulf.
Searching for Port Royal luxury real estate?
If you're ready to begin your search for Port Royal real estate or homes near Naples, contact trusted local realtors Robyn Pfister Griffin and
Robert Forbis
for expert guidance.
*Header photo courtesy of Sea Salt, Naples