Naples, Florida, is well known as an ideal destination for luxurious beachfront living. With its gorgeous sandy beaches, beautiful weather, and resort-like amenities, residents here live an effortlessly relaxing, opulent lifestyle full of fun and sun. If you're an avid beachgoer, you may be considering moving to one of these prestigious coastal Naples
neighborhoods
, each one of them charming in its own way.

Whether you're looking at Port Royal homes for sale for your luxurious retirement or Pelican Bay homes for sale as a vacation home or new primary residence, it's a big decision. There are numerous fantastic neighborhoods to choose from, and it's an important decision to get right. After all, the community you choose will dictate your neighbors, your lifestyle, and more.

If you don't already live in Naples full-time, it could be hard to figure out exactly where you should put your roots. Do you want something near Old Naples, close to the best shops and restaurants? Do Port Royal homes for sale appeal to you, with their easy access to the ocean and deep canals, perfect for parking your boat?

These are some of the most popular neighborhoods to choose from and why people love them. Read on for a guide to all that these beautiful, beachy communities have to offer.
Port Royal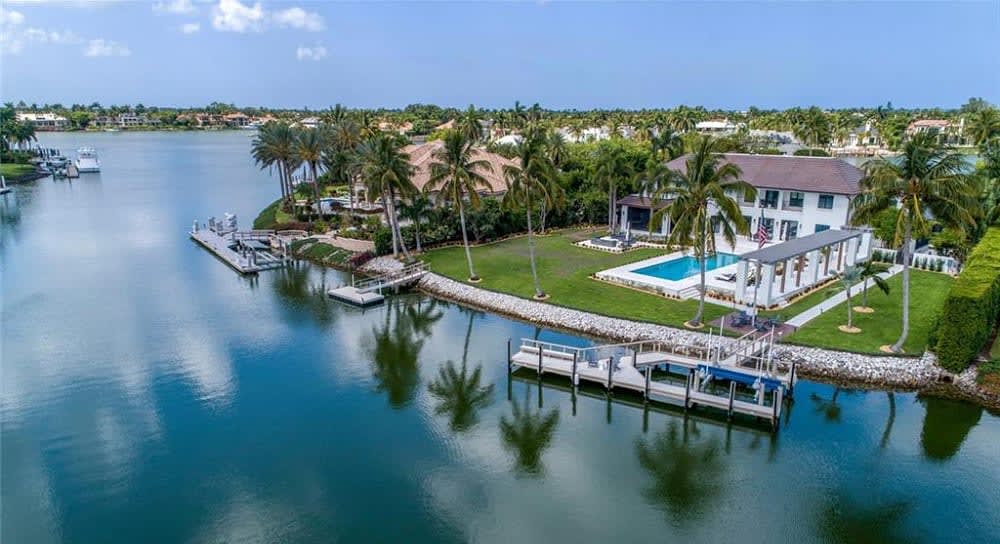 At the southern end of Naples is the alluring, endlessly elegant community of
Port Royal
, named after the pirates that used to roam the coasts — at least, that's the rumor! Port Royal is considered one of the most exclusive and highly desired communities in the country, and the homes here are some of the most expensive and expansive in Naples.

If you're hoping for an oasis by the sea, Port Royal homes for sale may be the answer. With gorgeous waterfront homes on spacious green lots with resort-style amenities, these properties provide magnificent views of Naples Bay and all the luxury of coastal living. The community is unique because of the waterways in the bay that offer gorgeous views and direct water access for boating excursions under the sunny Florida skies.
Old Naples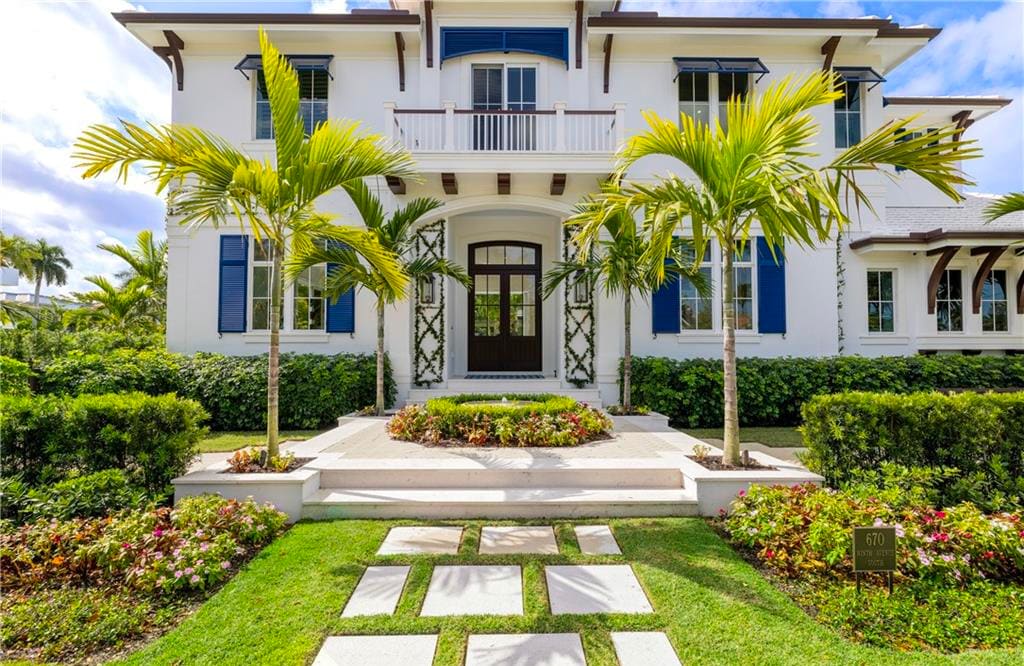 While Port Royal has a secluded feel with luxurious, sprawling homes,
Old Naples
is famous for its incredible architecture and vibrant location. Old Naples is home to some of the best shopping in the area, like
Third Street South
, with its excellent dining and boutique shopping scene for all the retail therapy you need.
Old Naples is also home to
Naples Pier
, a huge destination for tourists and residents alike. People love fishing off the pier, spending time on the beach, or just people-watching. Old Naples is also full of the oldest, most elegant buildings and homes in Naples. Walking out of the house and down the streets to look at the impressively historic buildings and art galleries is a great way to spend a weekend.
Pelican Bay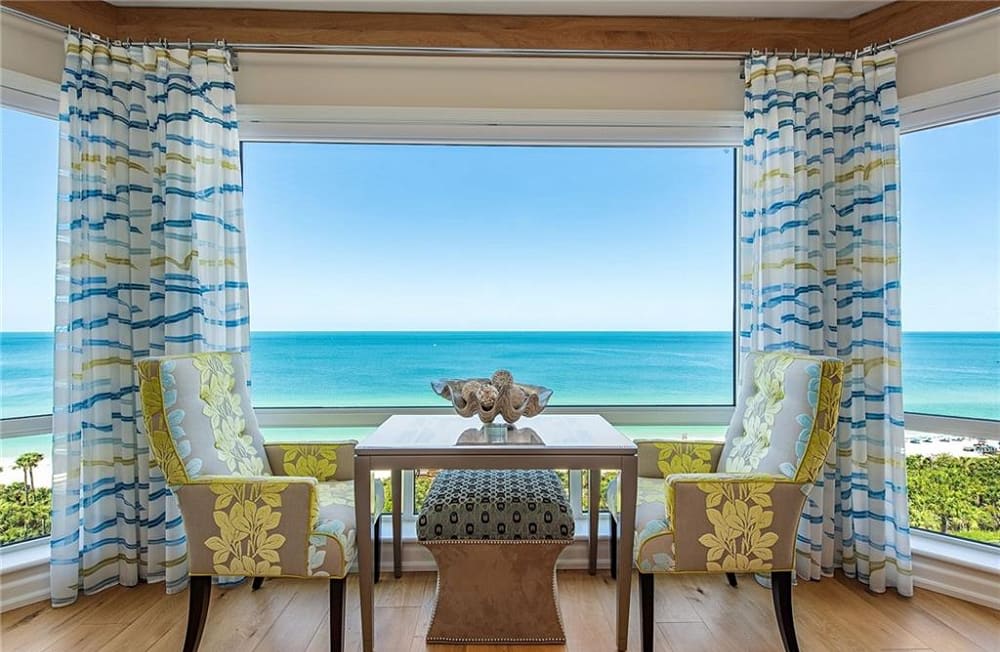 Pelican Bay
is very 'in' right now, with its three exclusive miles of white sandy coastline. Pelican Bay is a master-planned community that was built around old-growth trees and beautiful nature with a backdrop of a natural preservation area, where you can find pelicans, sea turtles, and other incredible wildlife.
Another big draw to Pelican Bay homes for sale is access to
The Club Pelican Bay Golf Course
. The neighborhood was planned around this exceptional 27-hole championship course and all its amenities, including state-of-the-art dining, a fantastic spa, an enormous fitness center, and the 50,000-square-foot clubhouse.
Aqualane Shores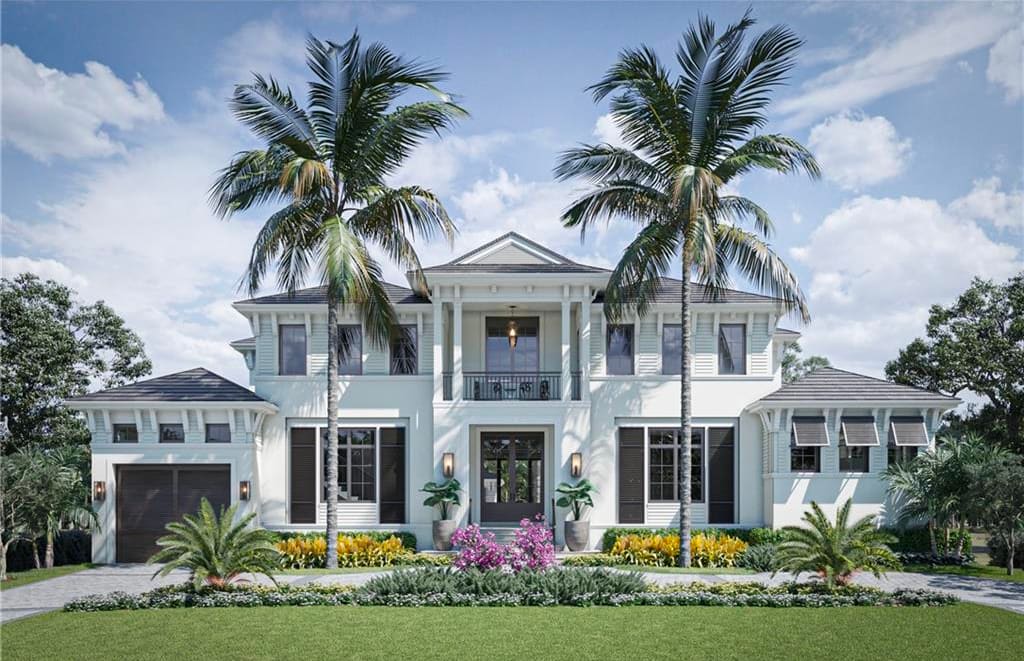 Aqualane Shores
sits right between Old Naples and Port Royal homes for sale along gorgeous deepwater canals, making it a picturesque and perfect Naples neighborhood if you want to dock a boat or yacht and enjoy a day out on the crystal water. Aqualane Shores is within short walking distance to all the amenities of downtown Naples, so it's the perfect place to get the best of both worlds between serenity and shopping centers.
Aqualane is also called "
The Friendliest Neighborhood in Naples.
" This is obviously subjective, but residents say that the close-knit community vibe in Aqualane makes it feel like living in a small town. Residents here take pride in their homes and their community in general. If this is what you want from an area, it's a great place to call home.
Coquina Sands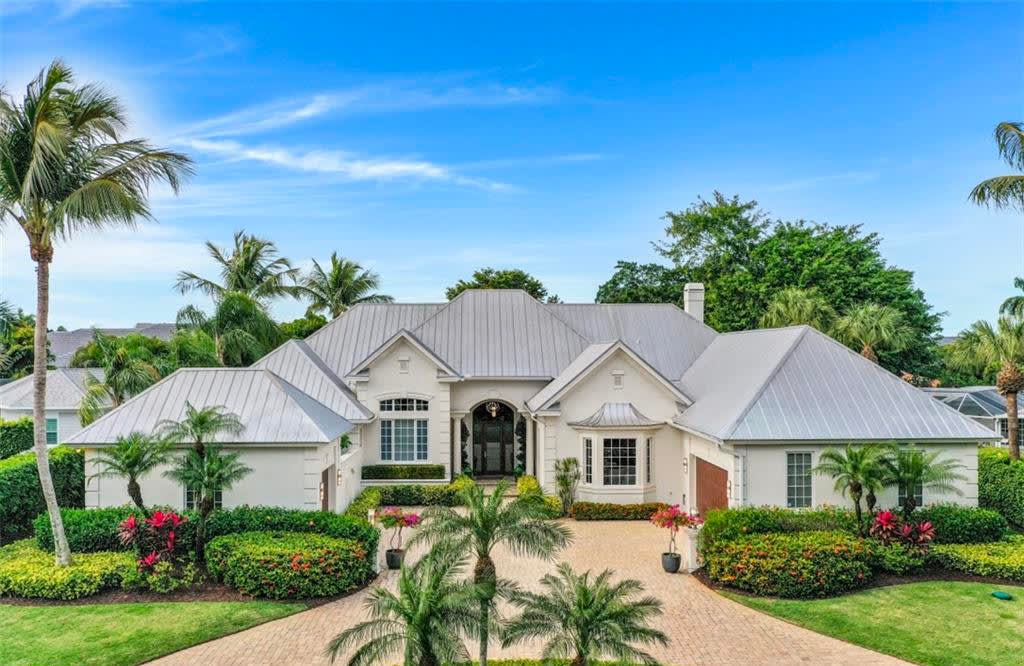 Coquina Sands
has endless beauty, graced by tree-lined streets and a landscape of glorious coastline. A quiet community, this is a clear choice for families raising kids who want to make a move to Naples. Homes and condos in the area are generally smaller than options like Aqualane Shores or Pelican Bay homes for sale, but the tradeoff is being close enough to bike downtown.
Lake Park Elementary School
and
Gulfview Middle School
are both very well-reviewed educational opportunities.
Residents of Coquina Sands have easy access to
Lowdermilk Park
, a public beach and park with two playgrounds, a picnic area, and volleyball courts, as well as
The Naples Preserve
, with its nearly 10 acres of beautiful park and preserve. This neighborhood is relatively small, though, so the properties here are generally highly prized. Finding the perfect home for your family in the area could be challenging and may take a little longer than in other neighborhoods.
Ready to Move?
If you're ready to soak up the Florida sunshine year-round, reach out to
Griffin and Forbis
for an inside look into the stunning Pelican Bay homes for sale and other glorious waterfront properties in the Naples area. Robyn Pfister Griffin and Robert Forbis have been expertly serving home buyers and sellers in the Naples area for over 30 years, and they're ready to help you choose the best neighborhood for you and your family. With the Griffin and Forbis real estate
team
on your side, you will find your new coastal oasis in no time.