As someone who has sold real estate for more than 20 years, I've had the opportunity to see firsthand how important membership in a local yacht club can be for many buyers. In addition to providing access to some of the best boating and fishing in Southwest Florida, these prestigious clubs also offer a great way to meet other like-minded people and enjoy all that the Naples lifestyle provides.

Nestled on the southwest coast of Florida, just south of Fort Myers and across the Everglades from Miami, Naples, is a modern paradise for boaters and beach-lovers alike. With its sparkling turquoise Gulf waters, sandy beaches, and abundance of seafood, it's no wonder that the self-proclaimed "Golf Capital of the World" is attracting more and more people looking to purchase a second home or even make Naples their permanent residence.

While there are many beautiful neighborhoods in Naples, those near the area's yacht clubs often become the most popular among buyers. In addition to having direct access to the Gulf of Mexico, these communities also offer residents a distinctive sense of camaraderie and belonging that can be hard to find elsewhere.

If you're considering purchasing a home in Old Naples, here is a complete guide to the impressive yacht clubs in the community.
Naples Yacht Club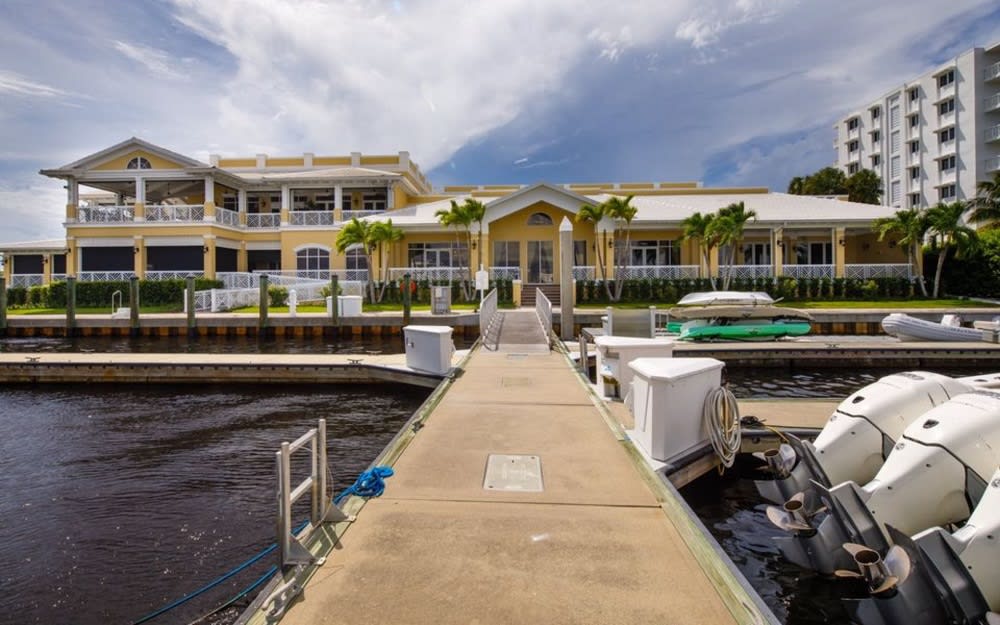 As Naples' first and oldest social organization, this private club has been a community staple since three U.S. Navy commodores founded it in 1947. With more than 500 members, it ranks highly among the 36 private clubs recognized by the Florida Council of Yacht Clubs. In addition to its world-class boating and fishing facilities, the club also offers dining, sailing, and social events.
In 2019, the Naples Yacht Club facilities underwent
a multimillion-dollar restoration
that included the construction of a new two-story clubhouse. The new clubhouse opens to views of Naples Bay, encompasses more lounging and dining space, and features an interior design inspired by local artists. Members' families and reciprocal members have access to the club as well. Considering the Old Naples houses for sale in the area, many buyers find that membership here counts as a valuable asset.
Naples Sailing & Yacht Club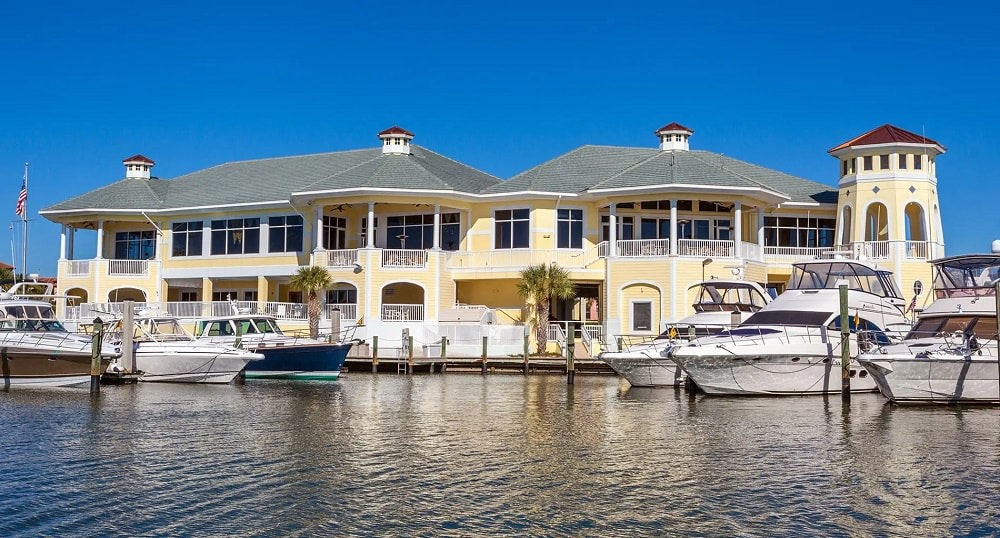 This private club is located on beautiful Naples Bay and offers members access to some of the best sailing in Southwest Florida. They offer Admiral, Mariner, and Social memberships, with a singular club uniform to boot. Dining, special events, and various activities, such as holiday parties with DJs, will keep you entertained in any season. The Old Naples houses for sale in this area reflect the yacht club lifestyle. You'll notice an abundance of nautical-themed decor and homes with deep water docks.
Members have access to card rooms, a fitness center, a gorgeous pool, and 24/7 security cameras.
Hamilton Harbor Yacht Club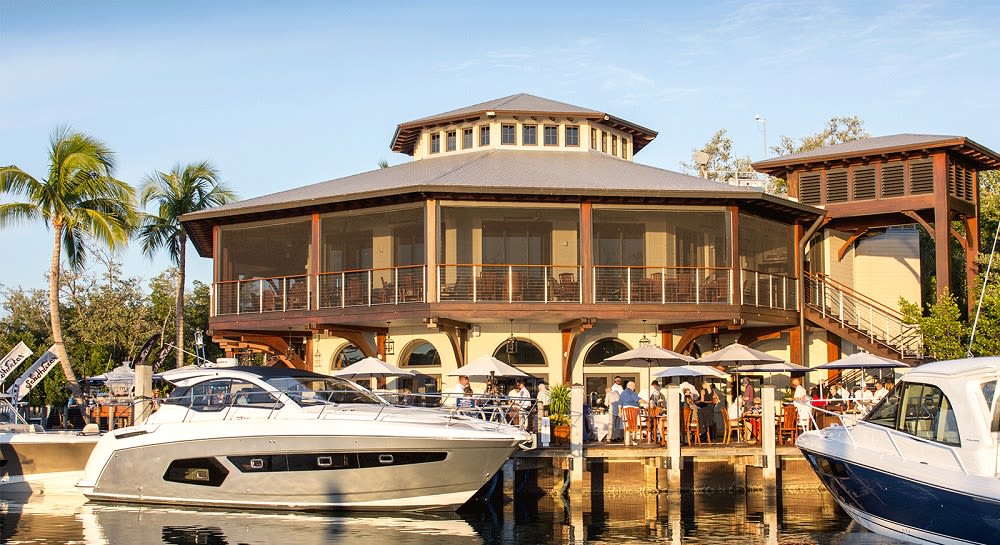 Hamilton Harbor Yacht Club is perched near Rookery Bay and boasts a laid-back waterfront experience with top-level service and a ship store selling curios like summer tunics and items from Yeti and Southern Tide. While not as old as some of the other clubs in Naples, Hamilton Harbor has become a favorite among boaters and fishers due to its convenient location and excellent amenities, like its hurricane-safe boathouse and public fuel dock.
Membership options include dry or wet slip (referring to means of boat storage) and social (no boat). As a Hamilton Harbor Yacht Club member, you'll have access to the club's concierge services, waterfront dining, and various enticing social events throughout the year. This is also a family-friendly club, welcoming children, grandparents, and the like. With a
new owner in 2021
, the club is undergoing exciting changes and expansions.
Tips for buying real estate in Old Naples

Whether you are looking for Old Naples houses for sale for a primary home, an investment property, or a vacation home, you should follow best practices to increase your odds of success. Here are some tips that will help you.
Get pre-approved for a loan
In this competitive market, pre-approval is an essential component of the buying process. To get
pre-approved for a loan
, you'll need to show proof of assets, proof of income, and employment verification. Your lender will also check your credit score and history and may ask for other documents, such as your driver's license and social security card. If you are buying the property as a second or vacation home, you may need to jump through a few extra hoops to show you can take on a second mortgage.
Work with an Old Naples real estate specialist
Working with
an agent familiar with the area
and who has a wide range of connections in the industry is the best way to ensure you find and put in a successful offer on the Old Naples home of your dreams. Try to find an agent who has helped clients buy and sell real estate in the area for at least ten years (though more is better).
If you're interested in purchasing a home in Naples, Florida, check out the Old Naples houses for sale near one of the area's yacht clubs. Memberships can offer you and your family a wealth of benefits and opportunities to enjoy the very best that Southwest Florida offers.
If you own Old Naples real estate property, joining as a member of one of the area's yacht clubs is a perk you should use! If you're in the market for an Old Naples home, reach out to experienced local agent
Robert Forbis
for expert guidance.